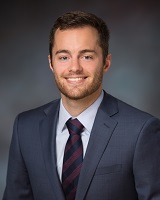 Located in our Portland office, Michael joined RVK in 2015 as an Investment Analyst. He was promoted to Manager Research Analyst in 2017, and to Senior Manager Research Analyst in 2020.
Michael is a member of RVK's alternatives research team and assists with discovery and due diligence on multi-asset real return and hedge fund investment opportunities. He also provides research and evaluation to RVK's clients and consulting teams within a variety of alternative asset classes.
Prior to joining RVK, he worked at R2C Group as a Staff Accountant as well as an accountant for Janrain. He earned a BS degree, majoring in Finance and Economics from Linfield College. He also holds the Chartered Alternative Investment Analyst (CAIA) designation.