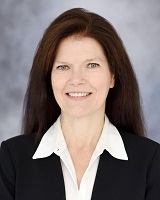 Tricia joined RVK in 2021 as a Manager Research Consultant and is located in our New York office. As a member of RVK's private credit research team, she is involved in sourcing and conducting due diligence on private credit investment opportunities. Tricia also provides private credit research and education to RVK's clients and consulting teams.
Prior to joining RVK, she worked as an Investment Officer in the New York City Comptroller's Office conducting manager research on high yield, leveraged loans, direct lending, structured credit, real estate debt, specialty finance, asset-based lending, and distressed debt asset classes.
Tricia earned an MBA in Finance from New York University and a BS in Economics from Vassar. She holds the Chartered Financial Analyst (CFA) and Chartered Alternative Investment Analyst (CAIA) designations.