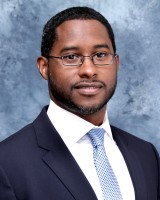 Located in our Chicago office, Anthony (Tony) serves as RVK's Director of Midwest Consulting and as a Senior Consultant. He joined the firm in 2008 and has over 25 years of industry experience. In addition to his consulting responsibilities, Tony leads the general consulting operations in the Chicago office.
His experience prior to RVK includes oversight of the City of Philadelphia's then-$4 billion Public Employees Retirement System and Deferred Compensation Program, where he served as the Chief Investment Officer for over four years.
During his career, Tony served as a Senior Consultant with Franklin Park Associates researching and providing consulting services to institutional investors on private equity partnerships. He also served as an investment consultant with Mercer on corporate and healthcare investment plans serviced from the Philadelphia and New York offices. Tony started his career as a risk analyst with an insurance brokerage firm.
Tony earned his BS degree in Business Administration with dual majors in Finance and Risk Management & Insurance, with honors, from Temple University in Philadelphia. Tony is a shareholder of the firm and a member of the Board of Directors.