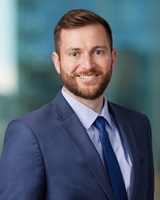 Dylan joined RVK in 2016 as an Intern located in our Portland office. He has held various roles at RVK, including Investment Analyst, Senior Investment Analyst, Team Lead, Investment Associate, and currently, Associate Consultant.
As a member of our consulting team, Dylan works on a variety of projects including asset allocation studies, manager structure analyses, investment manager evaluation, client education presentations, and portfolio rebalancing. He is a member of RVK's Capital Markets Team, the group responsible for setting the firm's capital markets assumptions and conducting various capital markets and investment research.
Dylan earned a BS degree from the University of Oregon with major concentrations in Economics and General Science, coupled with minors in Mathematics and Chemistry.