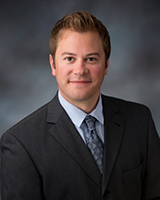 Erik joined RVK in 2005 and is located in our Portland office. Originally hired as an Investment Analyst, he was promoted to Senior Investment Analyst in 2006 and to Team Leader in 2007. In 2008, he was promoted to Investment Associate and to Associate Consultant in 2012.
Erik works with the firm's public fund clients as well as corporate defined benefit & defined contribution plans, Taft-Hartley, endowment & foundation, insurance, and high-net-worth clients. As a member of the consulting team, Erik works closely with clients on a variety of projects, including asset allocation studies, asset class structure analysis, rebalancing strategies, transition management, liability analysis, capital markets assumptions, and covers various client education topics.
Erik earned a Bachelor of Science degree in Finance from the W.P. Carey School of Business at Arizona State University.