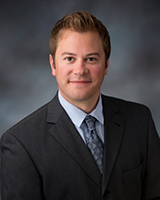 Erik joined RVK in 2005 and is located in our Portland office. He works with the firm's public fund clients as well as corporate defined benefit & defined contribution plans, Taft-Hartley, endowment & foundation, insurance, and high-net-worth clients.
As a member of the consulting team, Erik works closely with clients on a variety of projects, including asset allocation studies, asset class structure analysis, rebalancing strategies, transition management, liability analysis, capital markets assumptions, and covers various client education topics.
Erik earned a BS degree in Finance from the W.P. Carey School of Business at Arizona State University.