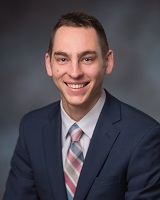 Jake joined RVK in 2013 as an Investment Analyst located in our Portland office. He was promoted to Investment Associate in 2016 and to Associate Consultant in 2020.
Jake serves a diverse client base, including public and corporate pensions, endowments, foundations, health organizations and defined contribution plans. As a member of our consulting team, he works on a variety of projects including asset allocation studies, manager structure analyses, investment manager evaluation, client education presentations, and portfolio rebalancing.
Jake graduated in 2013 from Oregon State University with a BS degree in Finance and Marketing.