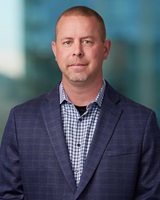 Jake joined RVK in 2003 and has held a number of roles at the firm, including Investment Analyst and Associate Consultant. He was promoted to Consultant in 2012 and to Senior Consultant in 2019.
Jake services a number of client relationships including defined contribution plans, health organizations, foundations, corporate pension plans, insurance reserves, and Taft-Hartley plans. Jake works closely with clients to manage all aspects of their portfolios.
Jake graduated from Oregon State University where he earned a Bachelor of Science degree in Business Administration. He is a shareholder of the firm.