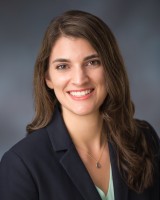 Janelle joined RVK in 2011 and is located in the greater Seattle, WA area, supported by our Portland office. She was promoted to Consultant in 2019.
Janelle serves many of the firm's public fund clients as well as endowments and foundations, defined contribution plans, and health organizations. She works directly with clients in developing portfolio asset allocation, investment manager due diligence, and general market research and education.
Janelle graduated magna cum laude from the University of Portland with a BBA degree in Finance and a minor in Economics. She holds the Chartered Financial Analyst designation and is a member of the CFA Institute and the CFA Society of Portland. Janelle is a shareholder of the firm.