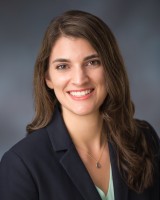 Janelle joined RVK in 2011 and is located in our Portland office. She has held various roles at RVK, including Senior Investment Analyst, Investment Associate, Associate Consultant, and currently, Consultant.
Janelle serves many of the firm's public fund clients as well as endowments and foundations, defined contribution plans, and health organizations. Her responsibilities include asset allocation, investment manager research, forward-looking capital market assumptions, asset class portfolio structuring, and client education presentations.
Janelle graduated magna cum laude from the University of Portland with a Bachelor of Business Administration degree in Finance and a minor in Economics. She holds the Chartered Financial Analyst designation and is a member of the CFA Institute and the CFA Society of Portland.