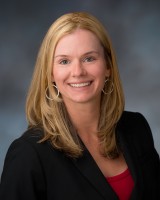 Jennifer joined RVK in 2006 and is located in our Chicago office. She has held a number of roles at RVK, including Investment Analyst, Investment Associate, and Associate Consultant. In 2017, she was promoted to Consultant.
Jennifer works closely with clients and consulting teams on all aspects of a consulting relationship, including asset allocation and policy setting, investment manager research and due diligence, forward-looking capital market assumptions, and asset class portfolio structuring. She is also a member of RVK's outsourced CIO (OCIO) search and monitoring team, assisting clients who wish to engage with a discretionary provider.
Jennifer earned a Bachelor of Business Administration degree in Finance from Western Michigan University.