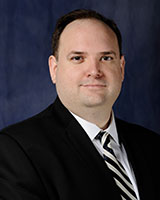 Jonathan is a Senior Consultant with RVK and is located in our New York office. He joined RVK in 2001 and serves as the practice leader for the RVK Investment Operations Solutions Group (IOSG).
The IOSG has primary responsibility for providing project consulting and research including search and evaluation projects for trust/custody providers, recordkeepers, securities lending programs, transition management, and other operational consulting projects. Jonathan and the IOSG also provide support to RVK's Defined Contribution Solutions Group (DCSG) on matters related to DC Plan Operations including Recordkeeping Evaluation, Monitoring and Search activities.
Jonathan serves as a dedicated resource to many of the firm's largest client relationships while also holding a consulting and advisory role within the general RVK consulting organization. He earned his BS degree in Economics with dual concentrations in Management and Finance from the Wharton School at the University of Pennsylvania. He is a shareholder of the firm.