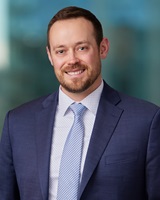 Kevin joined RVK in 2013 and is located in our Portland office. He has held various roles at RVK, including Senior Investment Analyst, Investment Associate, and currently, Associate Consultant.
Kevin works with a diverse client base including public and corporate pensions, endowments and foundations, Taft-Hartley plans, and defined contribution plans. As a member of our consulting team, Kevin works on a variety of projects including asset allocation studies, manager structure analyses, investment manager evaluation, client education presentations, and portfolio rebalancing.
Kevin graduated from Gonzaga University with a Bachelor of Business Administration degree with concentrations in Finance and Marketing. He also earned a Master of Finance degree from Tulane University, A.B. Freeman School of Business.