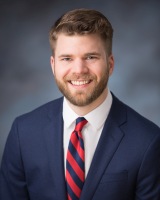 Kirby joined RVK in 2012 and is a Manager Research Consultant located in our Portland office. He is a member of RVK's alternatives research team and is involved in sourcing and conducting due diligence on private equity and private real assets investment opportunities. Kirby also provides private markets research and education to RVK's clients and consulting teams.
Kirby previously worked as a Business Operations Analyst for a venture-backed startup. His responsibilities included developing pro forma sales and financial models and providing business intelligence to the executive and sales teams.
Kirby received a BS degree with a Major in Economics and a Minor in Mathematics from the University of Puget Sound. He holds the Chartered Financial Analyst designation and is a member of the CFA Society of Portland. Kirby is a shareholder of the firm.