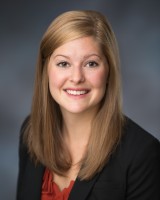 Paige joined RVK in 2012 and is based in Ketchum, Idaho, supported by our Boise office. She works with a diverse client base including both public and corporate pensions, endowments, foundations, Taft-Hartley plans, and various defined contribution plans.
Paige works closely within consulting teams on all aspects of a consulting relationship, including asset allocation analyses, investment policy development, investment menu design, manager structure analyses, investment manager evaluation, managing transition and rebalancing of client portfolios, and client education presentations.
Paige has a BA degree with a major in Finance and a minor in Economics from Washington State University.