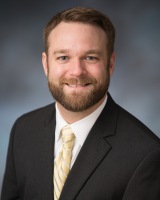 Reed joined RVK in 2014 as a Senior Alternatives Manager Research Analyst and is located in our Portland office. In 2015 he was promoted to his current position of Manager Research Consultant. Reed is a member of the Investment Manager Research team and contributes to the alternatives research team's efforts on alternative investment strategies.
Prior to RVK, Reed was an Investment Analyst for a regional consulting firm where he served as a member of the firm's investment committee and conducted investment manager research on fixed income and alternatives strategies, among other responsibilities. Reed was National Marketing Manager for the commercial finance division of a multinational conglomerate prior to beginning a career in investment research.
Reed graduated magna cum laude with a Bachelor of Arts degree in Political Science and a BBA in Business Administration from Pacific Lutheran University, and earned a Master of Science degree in Finance & Investment from the University of Edinburgh. He is a CFA charterholder and a member of the CFA Society of Portland.