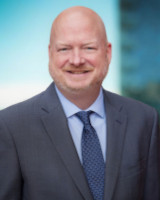 Robert joined RVK in 2022 and is a Manager Research Consultant based in Arlington, Texas, supported by our Portland office. As a member of RVK's alternatives research team, he is involved in sourcing and conducting due diligence on private real estate and private equity investment opportunities. He also provides private markets research and education to RVK's clients and consulting teams.

Prior to joining RVK, Robert served as Deputy Director – Investments & Operations at Fort Worth Employees' Retirement Fund. While in this position, he was active in underwriting value add real estate investments and assisting in the management of a total portfolio with approximately a 10% target allocation to core and non-core real estate.

Robert earned a BBA in Accounting at the University of Texas at Austin and a Master's in Public Administration at the University of Texas at Arlington. He has passed CAIA Level I.