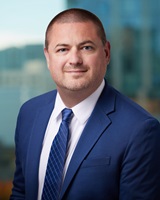 Ryan joined RVK in 2007 and serves as a Senior Consultant in our Portland office. He advises some of the firm's largest public funds as well as corporate, endowment/foundation, and Taft-Hartley clients.
In addition to his consulting relationships, Ryan is involved in setting the firm's annual capital markets assumptions and leads the Asset/Liability Team, responsible for producing highly customized studies that include deterministic, stochastic and sensitivity analyses.
Ryan earned a BS and MA degree, both in Economics, from the University of Oregon. He is a shareholder and serves on the firm's Board of Directors.