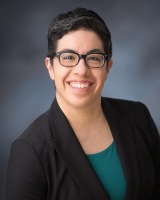 Sonia joined RVK in 2010 as an Investment Analyst and is located in our Portland office. She was promoted to Manager Research Analyst in 2014, to a senior-level analyst in 2016, to Manager Research Consultant in 2019, and to Head of Sustainable Investments and ESG Lead in 2021.
As Head of Sustainable Investments Sonia leads RVK's Sustainable Investment Solutions Group (SISG), a team responsible for identifying priorities and evaluating investment opportunities in ESG asset management. The team works closely with client teams to source, evaluate, and review asset managers that meet high standards for sustainable, ESG-integrated, or impact investing. Sonia and the SISG works in tandem with a client's consulting team to complete projects ranging from aligning investment policy and portfolios with organizational values and missions, finding high-quality sustainable investment managers, and staying current on global sustainable investing developments.
Sonia has passed the CFA Level I exam and earned a BS degree in Finance from Seattle University. She is a shareholder of the firm.