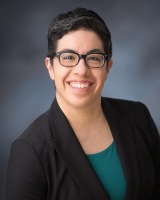 Sonia joined RVK in 2010 as an Investment Analyst and is located in our Portland office. She was promoted to Manager Research Analyst in 2014 and to a senior-level analyst in 2016.
Sonia is responsible for leading research initiatives and evaluating asset managers in traditional fixed income. She also leads the ESG Consulting and Research Group at RVK, a team responsible for identifying priorities and evaluating opportunities in ESG asset management.
She has passed the CFA Level 1 exam and earned a Bachelor of Science degree in Finance from Seattle University.