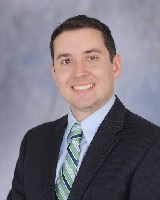 Stephen joined RVK in 2017 as an Investment Associate and is located in our New York office. He was promoted to Investment Operations and Defined Contribution Associate Consultant in 2019. In addition to working directly with defined contribution clients, Stephen supports RVK's Defined Contribution Solutions Group (DCSG) and Investment Operations Solutions Group (IOSG). As a member of the DCSG, his primary responsibilities include providing expertise on DC legislative & regulatory matters and plan design and administration, conducting RVK's annual DC fee benchmarking survey, and working on special client projects.
Stephen has worked with private, public, non-qualified, and Puerto Rico qualified defined contribution plans. As a member of the IOSG, he has responsibility for search and evaluation projects for trust/custody and DC recordkeeping providers, research coverage on operational service providers, and other operational consulting projects.
Prior to joining RVK, Stephen worked in the benefits outsourcing division of Aon Hewitt (now Alight Solutions), where he was part of a team administering defined contribution benefits for Fortune 500 clients. In his role at Aon, Stephen specialized in root cause analysis, process enhancement and standardization, and user acceptance testing.
Stephen graduated from Rutgers University (New Brunswick) with a Bachelor of Arts degree in History and Economics along with a minor in Spanish.