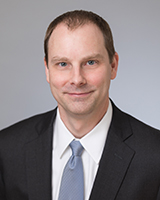 Steve joined RVK in 2007 and is located in our Portland office. He is a senior member of the Investment Manager Research team and leads research in multiple alternatives asset classes, including private equity, multi strategy hedge funds, real assets, real return and various tactical allocation strategies.
Prior to joining RVK, Steve held a variety of investment management positions, including work with the alternatives portfolio at the University of Colorado Foundation. He also worked with a Private Equity fund of funds where he was responsible for conducting qualitative and quantitative due diligence, sourcing potential partnership investments, and developing cash planning models for several large state pension funds. Steve's previous experience also includes working as an equity analyst.
A graduate of the University of Colorado with a BS degree in Business Administration with a Finance concentration, Steve holds the Chartered Financial Analyst designation and is a shareholder of the firm.