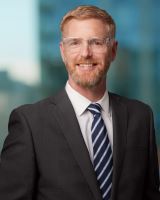 Todd joined RVK in 2023 and serves as a Senior Manager Research Analyst located in our Portland office. As a member of RVK's private credit research team, he is involved in sourcing and conducting due diligence on private credit investment opportunities. Todd also provides private credit research and education to RVK's clients and consulting teams.
Previously, he served as CIO for Strategic Research Management (SRM) Advisors, providing strategic direction and oversight of the firm's investment strategies. Todd also worked on investment portfolios for institutional and high-net-worth clients at Key Private Bank, and conducted credit research and trade execution across all sectors and asset classes at Leader Capital Corp.
Todd graduated from Montana State University with a BA in Political Science.