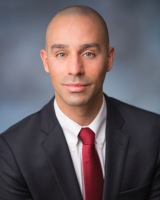 Located in our Portland office, Sam joined RVK in 2014 as a Senior Manager Research Analyst. He was promoted to Manager Research Consultant in 2017. He is a senior member of the Investment Manager Research group, working closely with institutional clients on hedge fund manager selection, portfolio construction, risk management practices, and structuring limited partnership terms.
Previously, Sam served as a Research Analyst for a large asset management firm, where he focused on the sourcing, due diligence, and analysis of hedge fund strategies.
Sam graduated with a Bachelor of Science degree in Finance from Portland State University and is a CAIA Charterholder. He also serves on the Board of Directors for the Portland Alternative Investment Association.